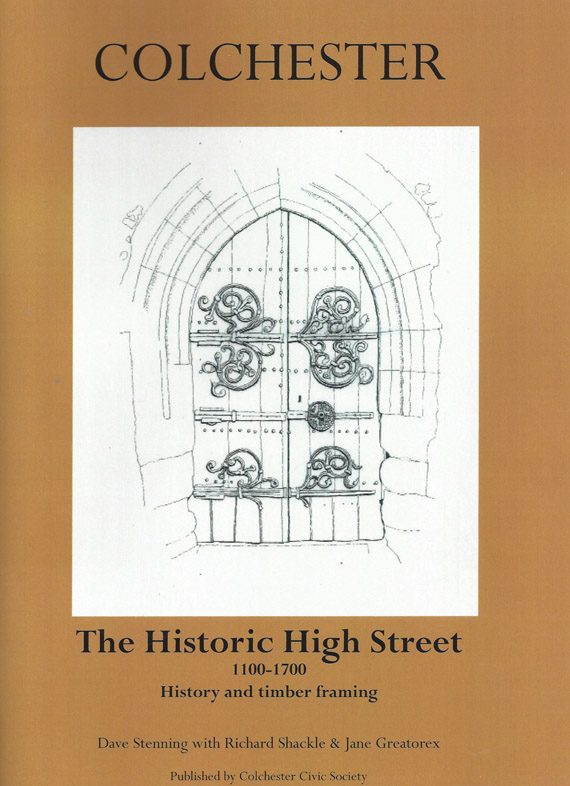 THE STORY OF COLCHESTER'S ANCIENT HIGH STREET AND TIMBERED BUILDINGS.
A new book, "Colchester The Historic High Street", published by Colchester Civic Society, will be available to buy from Red Lion Books, this coming Saturday morning – 16th June. One of the authors, Dave Stenning, will be signing copies of the book between 11 and 12.30 at the High Street Bookshop.
"Colchester The Historic High Street", has been written by Dave Stenning with Richard Shackle and Jane Greatorex. One of the delights of this book is the beautifully detailed drawings of the timbered buildings which once lined the town's High Street. Even today, some of those timbered buildings remain, although most are hidden behind a modern facade.
If you have ever been confused by all the technical terms relating to medieval and timber framed buildings, the detailed drawings and glossary in this book will help to explain all. A must have book for those who are interested in the architectural roots and history of Colchester.
Back To News