Our Planning Work
The Society encourages the best modern architecture and is prepared to comment on planning matters at every level. We respond to consultations on planning issues, from specific sites to the more general Local Plan. We also support the conservation of our older buildings of merit – buildings that are of historical importance, add to a street scene, are architecturally pleasing or simply of sentimental value within the community. We often raise our concerns about the condition of such buildings.
A recent example of where the Society's intervention yielded a positive result is shown here.
Bow window in Colchester High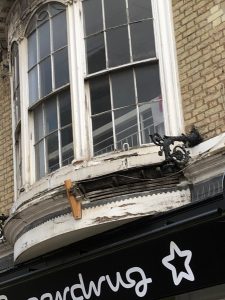 The Bow window restored!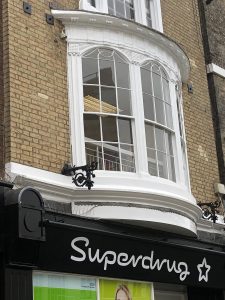 The society was actively involved in opposing the proposed Alumno Development alongside Firstsite and worked with Colchester Borough Council and OMCI (Greyfriars) in opposing this at the planning enquiry.
We all await the final outcome of this process. However this is just one of many applications that the society comments on or objects to on an ongoing basis.
A recent example was the Society's opposition to the proposal by Lion Walk Shopping Centre to paint a mural on vestry wall of Holy Trinity Church. The Society actively opposed this application for Historic Building Consent and helped to raise considerable opposition from ward councillors, historians, members of the society and other concerned residents of the town. The application was called in by Castle Ward Councillor Mark Goacher and went to a full Planning Department hearing, at which John Burton (president of the Society) spoke on our behalf. Significantly the application was also opposed by the Conservation Officer and the Historic England Inspector in reports which largely mirrored the points in the Society's objection (see link below). With such a weight of opposition it was no surprise that the application was refused.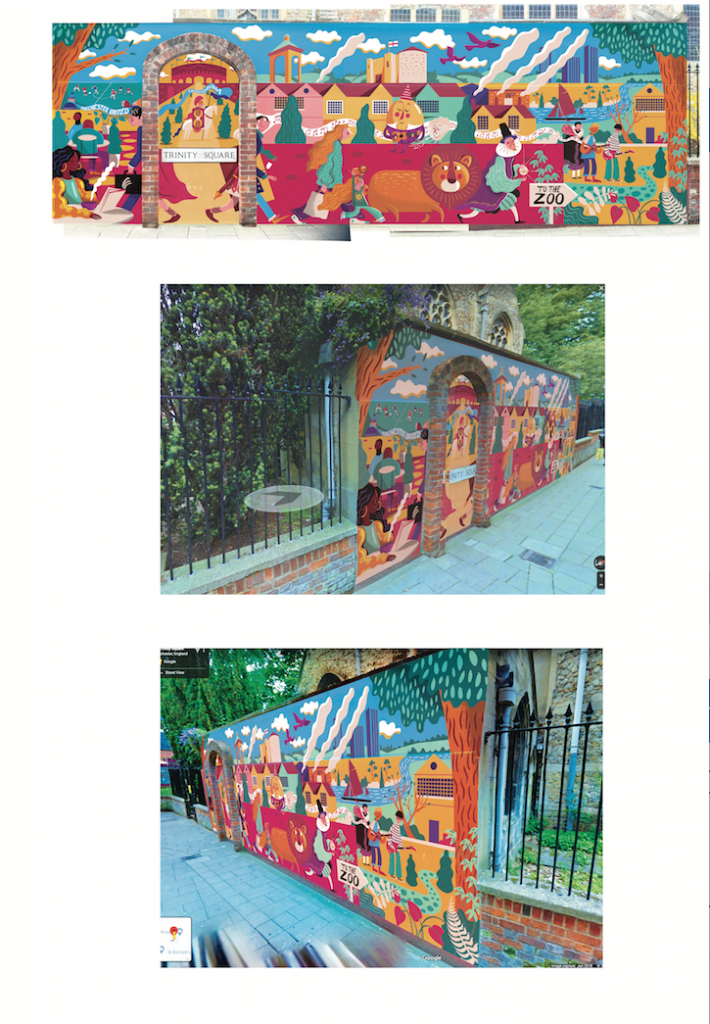 Colchester Civic Society comments on or objects to planning applications both large and small.
Listed here are the results of the most recent applications to have been considered by the Colchester Planning Department, for which we offered comments or objections. This is followed by new applications which we commented on or objected to which have yet to be considered by Planning.
22 September 2021
22 Creffield Road. Eco timber bike shed approved.
1 Sussex Road. Alteration to frontage including opening of window features in the façade brickwork, Approved.
Foundry Arms, New Town. Approved conversion to flats.
Riverside Office Centre ,off North Station Road ,conversion to flats under Section 4. This has still not been formally approved due to residents attempts to overturn the Section 4.
259 Maldon Road. Drop curb/parking to front garden refused.
Norfolk Pub, Not Station Road. Carpark plan for offices withdrawn but resubmitted with new scheme without any parking provision.
New Applications which have been commented on.
Tesco plan for 33/34 High Street . Comment re design of signage scheme.
Ask Restaurant ,North Hill. Objection to redecoration scheme to Grade II Listed building.