Our Planning Work
The Society encourages the best modern architecture and is prepared to comment on planning matters at every level. We respond to consultations on planning issues, from specific sites to the more general Local Plan. We also support the conservation of our older buildings of merit – buildings that are of historical importance, add to a street scene, are architecturally pleasing or simply of sentimental value within the community. We often raise our concerns about the condition of such buildings.
A recent example of where the Society's intervention yielded a positive result is shown here.
Bow window in Colchester High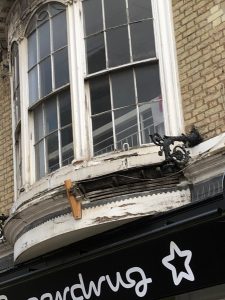 The Bow window restored!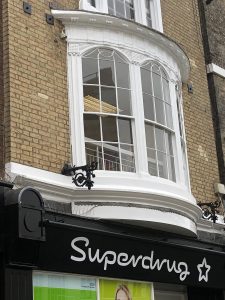 The society was also actively involved in opposing the proposed Alumno Development alongside Firstsite and worked with Colchester Borough Council and OMCI (Greyfriars) in opposing this at the planning enquiry.