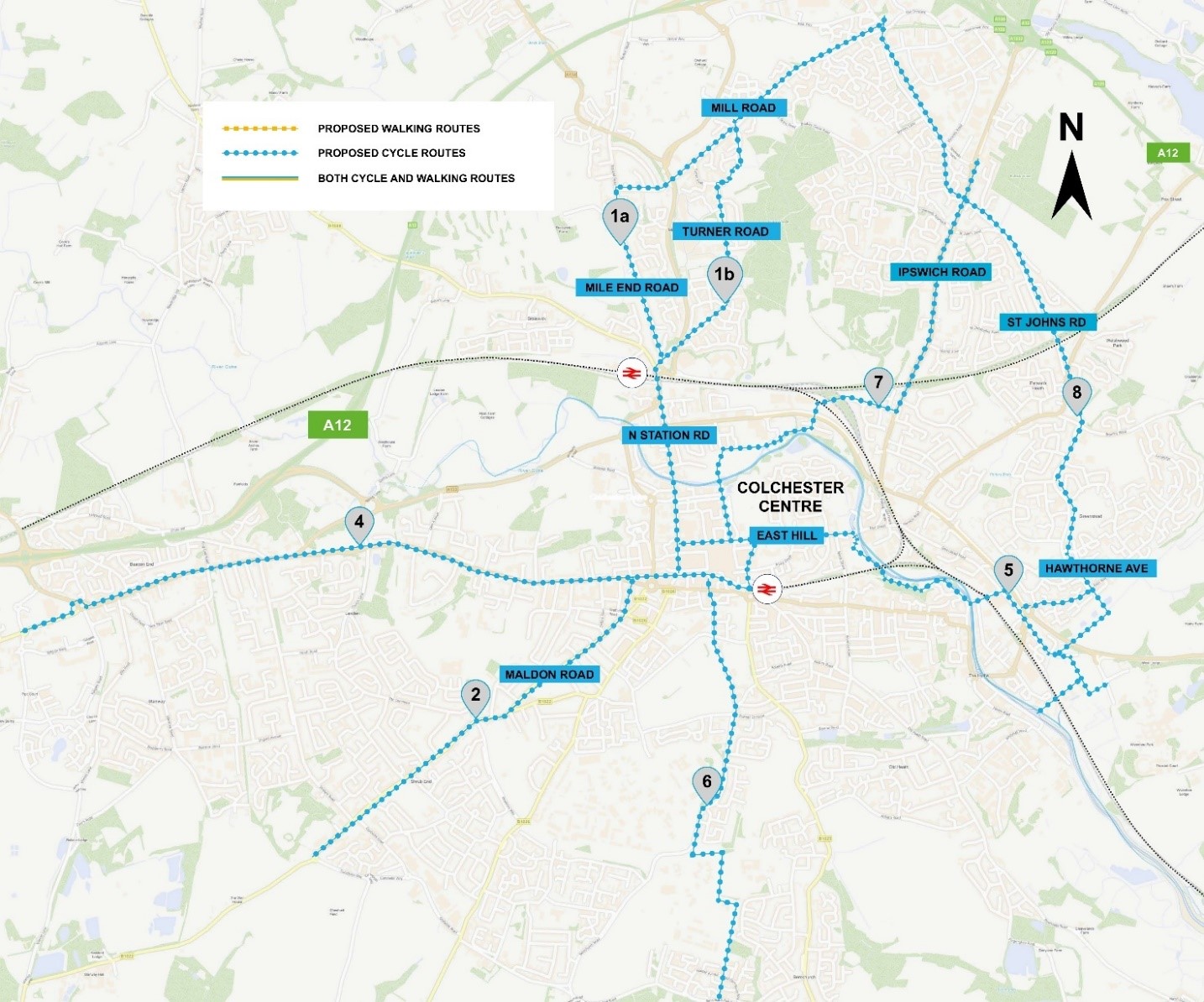 The Essex Highways Local Cycling and Walking Infrastructure Plan consultation is one of a number of consultations being conducted under the banner of Safer Greener Healthier. The Essex Highways Site explains that:
Essex has been awarded over £7million of government funding to develop safer, greener and healthier travel and transport locally as part of the Phase Two Active Travel Fund.

New cycling and walking routes will be delivered across five towns throughout 2021/22. All five schemes in Basildon (Wickford), Braintree, Brentwood, Chelmsford and Colchester are being developed in detail with the advice of local councils, councillors, businesses, cycling, access and other local interest groups. 

The ambition underpinning each scheme is to reallocate road space, creating more space for walking and cycling. These schemes will change the way that you, the local residents, use and think about your streets and spend more time in them.
Colchester Civic Society's comments in response to the proposals for Colchester can be viewed by following this link:
Colchester Civic Society Response to the LCIPW consultation April 2021
If you wish to see the document we were responding to then follow this link:
Back To News