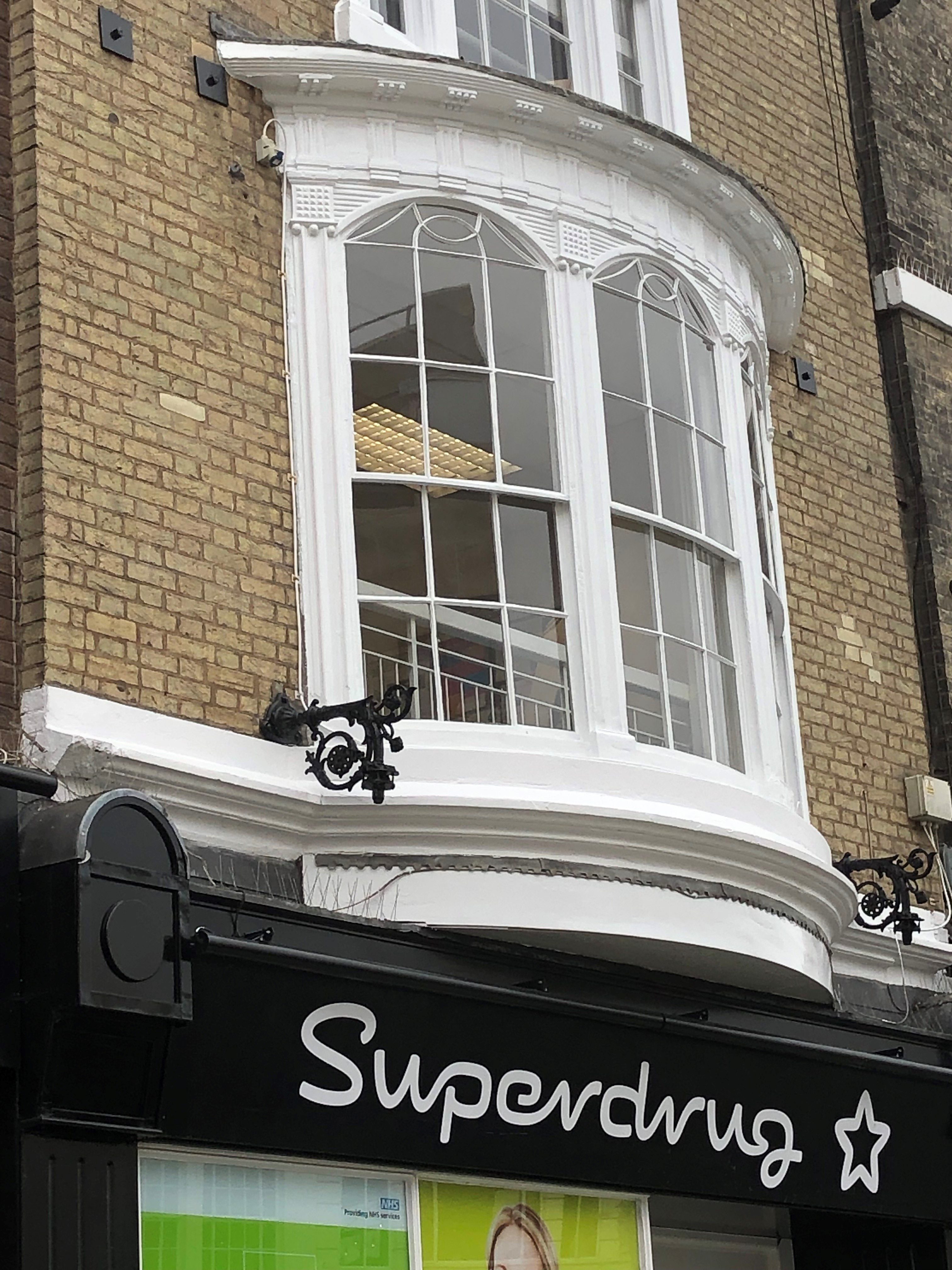 Superdrug's shop in our High Street incorporates one of the fine Georgian gems to have survived with a beautiful bay window and very old iron light holders.
The Society saw in late November 2018 that part of the bay was in great danger of falling apart . We raised the issue with the enforcement officer at the Planning Department as this is a Listed building. And we hoped for speedy repairs to be undertaken .
Sadly part fell off onto the pavement and there was serious danger of the winter weather causing greater damage .
And yet nothing happened. We managed to obtain the contact address of the estate management surveyor and started pursuing him while regularly contacting the Enforcement Officer.
Thankfully our joint efforts have finally borne fruit and the scaffolding went up a few weeks ago and now the restoration has been completed for all to see.
It only took ten months .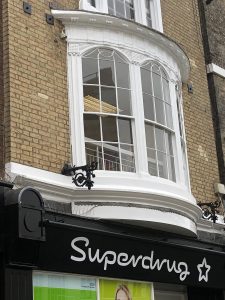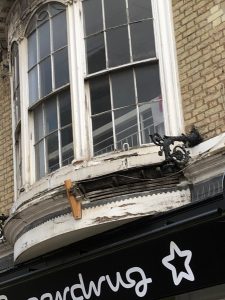 Back To News