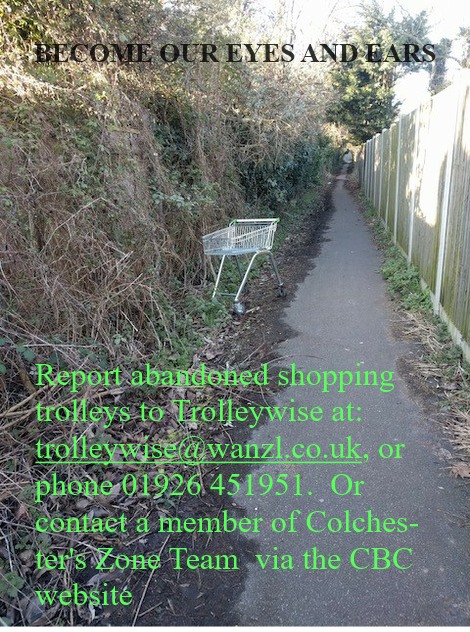 In the Uk, thousands of shopping trolleys are abandoned every year in car parks, by roadsides and in rivers. As the biggest trolley manufacturer in the world, German company Wanzl has a division called Trolleywise to help deal with this problem. Trolleywise have just launched a new Trolleywise app to collect repair and return trolleys to the relevant retailers.
Easy to use and free to download all you need to do is take a picture of the trolley, answer a couple of questions about the particular trolley and send. You will receive an immediate message confirming the message has been received and a second message when the trolley has been collected by a member of the local Trolleywise team. It really is simple to use.
Alternatively, you can email Trolleywise at: trolleywise@wanzl.co.uk , phone 01926 451951 or contact a member of Colchester's Zone Team for the particular area – various telephone numbers are shown on the CBC website.
Back To News