St Botolph's Priory and the graves of Captain Jesse Jones, Dr Roger Nunn M.D. and William Warwick Hawkins M.P.
A project conducted by Robert Mercer for Colchester Civic Society in collaboration with Colchester Borough Council and Colchester and Ipswich Museums Service.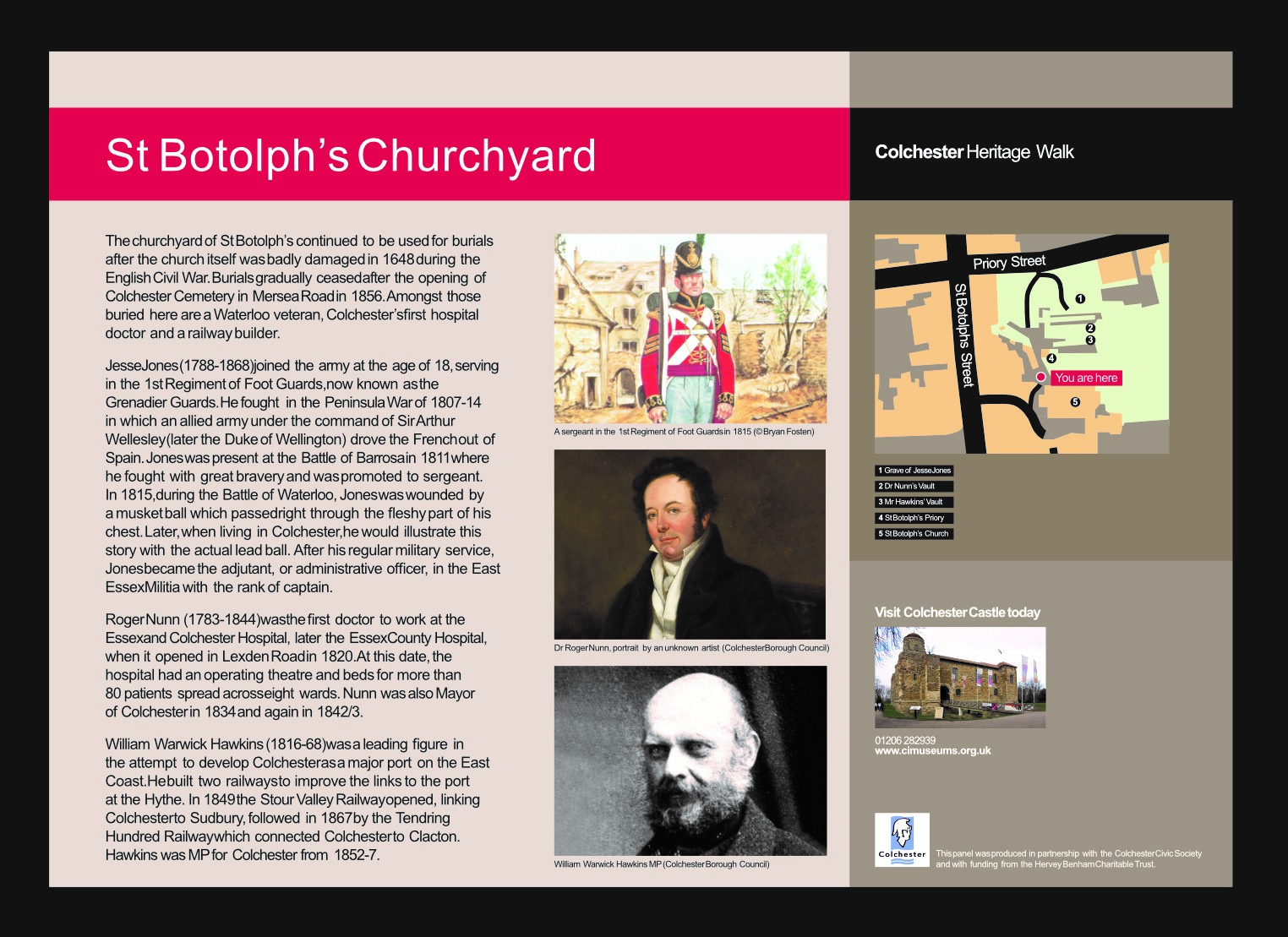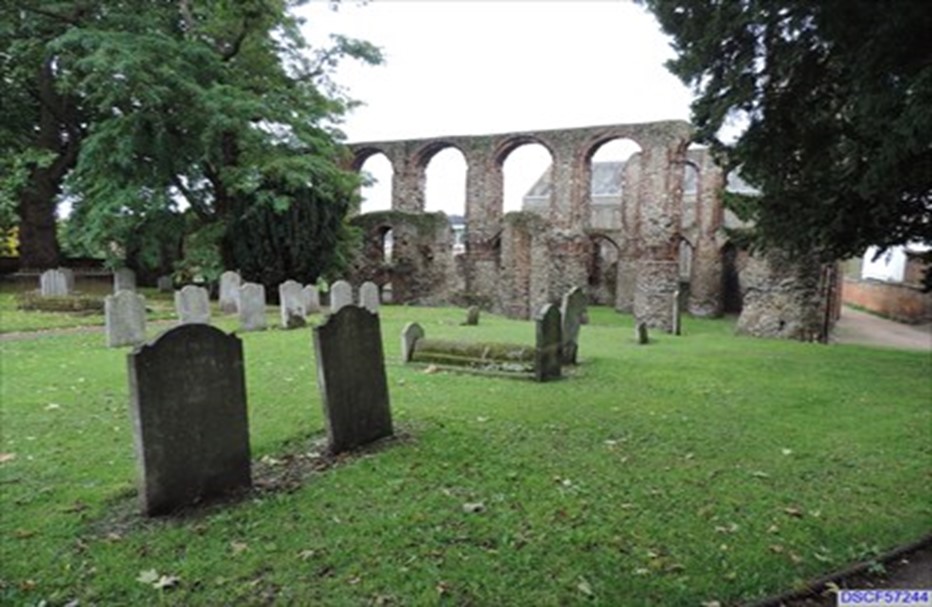 The St Botolph's Priory was founded c 1100 by a group of local priests and canons who had adopted the Augustinian Order and work began on the building c 1104.
In 1116 the Pope granted the Priory authority over all the other Augustinian foundations in England. As the Priory was rather small and poor, building work was not completed until 1177 but the wealth of the Priory was greatly increased by grants of land by Henry 1st and Richard 1st.
The order continued its work until the dissolution in 1536 when it was suppressed and the lands were granted to Sir Thomas Lord Audley. The nave of the church remained in use as the Parish church while the remaining buildings were allowed to fall into disuse and were dismantled for the stone.
The church had fallen out of use when it suffered considerable damage during the Siege of Colchester in 1648.
The cemetery to the north of the Priory was possibly already in use by the Parish at the time of the Priory's foundation and continued in use as the Parish graveyard after the Dissolution and even after the building of the new Parish church to the south of the site in 1836/37.
The ruined nave of the Priory contains some higher status burials within elaborate memorials from the 19th century and the graveyard contains gravestones from this Victorian period.
Notable amongst these graves are the family grave of Captain Jesse Jones in the upper Parish graveyard.
Of those in the Priory nave the most significant are those of Dr Roger Nunn M.D and William Warwick Hawkins M.P.
The second phase of our project is the restoration of the Jesse Jones family grave in the upper graveyard and the placing of a bronze plaque in the front recording the original inscriptions.
We would like to acknowledge the kind support of the Essex branch of the Regimental Association of the Grenadier Guards and the considerable help and encouragement from Major James Gatehouse (Retired), the Adjutant of the Grenadier Guards.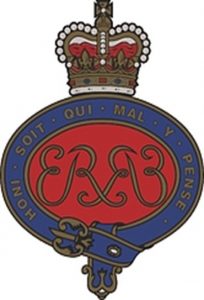 We should also like to acknowledge too, the support of the Remembrance Trust,
Mr Trevor Orton and Mr David Beattie.